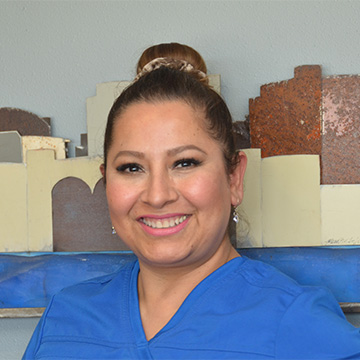 Karla
Dental Assistant
Karla has been practicing dentistry for 25 years. She is originally a native of Lima, Peru. Karla earned her dental degree as a DDS from San Martin de Porres University in Lima, Peru. My dental passion is occlusion, how the upper and lower teeth come together.
Kalra is the proud mother of four beautiful children. She and her husband look forward to trying new restaurants from different ethnicities and enjoy a good movie together. Karla and her family love to all travel and dance together.
The most satisfying part of my job can comfort and help my patients. It is the most amazing feeling when you have a patient with dental phobia and anxiety; trust you to help them get the smile they have longed for. That, to me, is priceless! My philosophy has always been too honest and upfront. Build trust and put the patients' needs first.